Research
From the launch of the game the summer of 2020, a series of studies are conducted in Lebanon and Norway.
The Helping Hand app is evidence based, and user involvement has been central in developing the game fram the very start. 
More studies are on their way!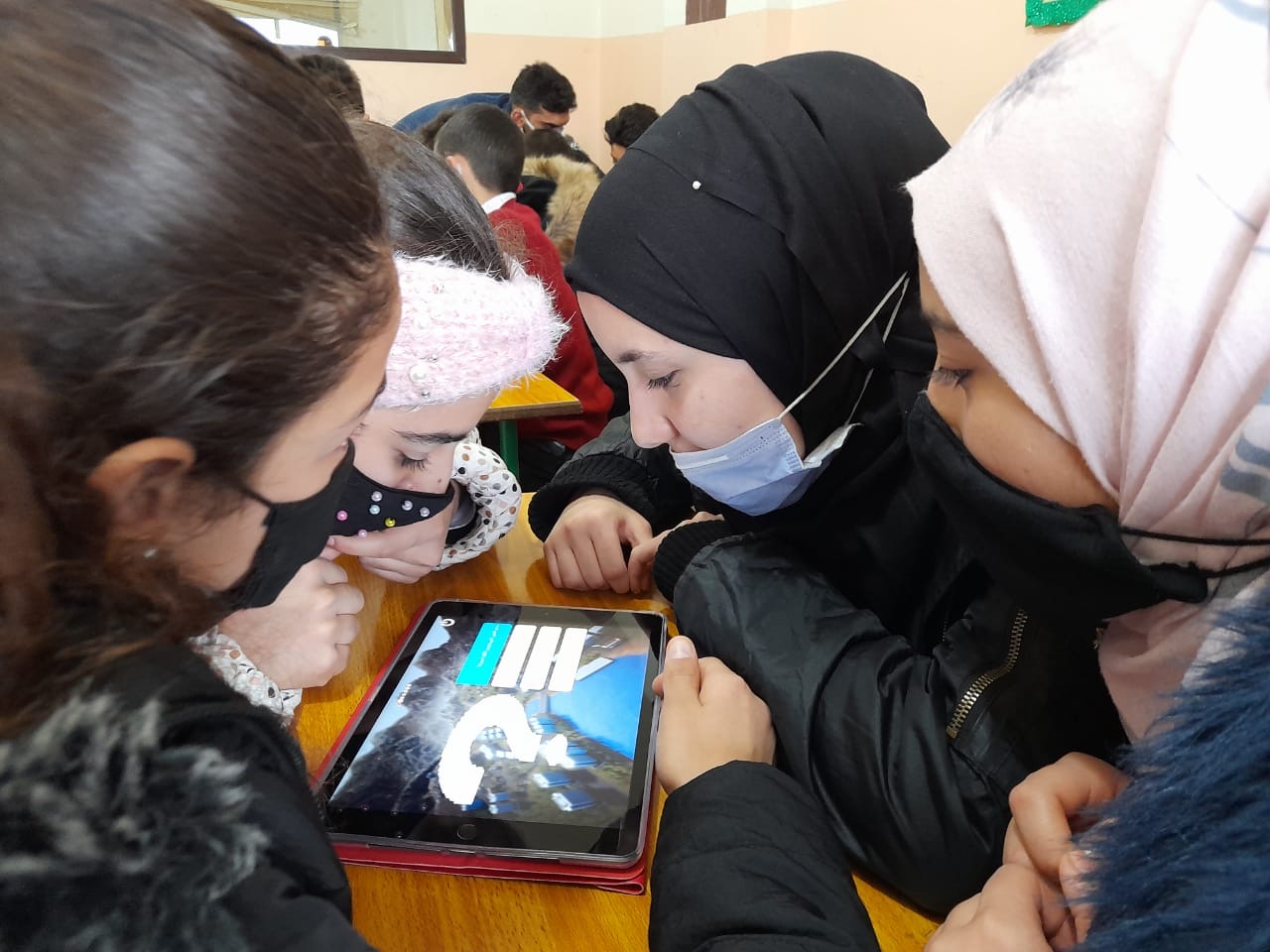 Previous central studies on psychosocial programs developed by Dr. Raknes and collaborators
Schuler, B.R. and Raknes, S. (2022), "Does group size and blending matter? Impact of a digital mental health game implemented with refugees in various settings", International Journal of Migration, Health and Social Care, 18, 83-94. https://doi.org/10.1108/IJMHSC-07-2021-0060
Townsend, D., Raknes, S., & Hammoud, M. (forthcoming, Oct 2022). Psychosocial support for Syrian refugee youth: Comparing delivery modes of a digital mental health game. In S. Moeschberger & L. Miller-Graff (Eds), Psychological Research on Violence Against Children: Towards Building Cultures of Peace. New York, NY: Oxford University Press.
Al-Khayat AM (2021): Digitalized Psychosocial Support in Education. Exploring the impact of the Happy Helping Hand app for displaced Syrian adolescents in Lebanon. Master's thesis in International Education and Development Faculty of Education and International Studies Oslo Metropolitan University. 
Raknes S (2020). The Happy Helping Hand used by Syrian displaced adolescents in Lebanon: a Pilot Study of Feasibility, Usefulness and Impact. White paper. 
Haugland B, Håland Å, ...Wergeland G (2020). Effectiveness of brief and standard school-based cognitive behavioral interventions for adolescents with anxiety: A randomized non-inferiority study. Journal of the American Academy of Child & Adolescent Psychiatry. https://doi.org/10.1016/j.jaac.2019.12.003
Raknes S & Kolia, R (2020). Field Realities: Measuring the Impact of Psycho-social Support Services with Refugees and Internally Displaced Populations. 
Haugland, Raknes, Haaland, Wergeland, Bjaastad, Baste, Himle, Rapee, & Hoffart, (2017). School-based cognitive behavioral interventions for anxious youth: study protocol for a randomized controlled trial. Trials 18:100. doi:10.1186/s13063-017-1831-9">doi:10.1186/s13063-017-1831-9
Raknes, Dyregrov, Pallesen, Hoffart, Stormyren, & Haugland (2017). A pilot study of a low threshold, low intensity CBT intervention for traumatized adolescents. Scandinavian Psychologist. 4, e8. https://doi.org/10.15714/scandpsychol.4.e8

Haugland, Raknes, Haaland, Wergeland, Bjaastad, Baste, Himle, Rapee, & Hoffart, (2017). School-based cognitive behavioral interventions for anxious youth: study protocol for a randomized controlled trial. Trials 18:100. doi:10.1186/s13063-017-1831-9">doi:10.1186/s13063-017-1831-9
Overview of all studies included those written in Norwegian, here